Welcome to Better Mobility
New and Improved Quickie Manual Wheelchairs
On February 12th, we had the pleasure of attending the exclusive Elite Dealer launch of the New and Improved Quickie manual wheelchairs at Sunrise Medical's headquarters in the West Midlands. They were very excited to show us the huge range of improvements and new features in the Quickie Helium Generation 2013, and the newly available Helium Pro wheelchairs. Add to that a range of improvements on the already fantastic Quickie Xenon FF and Quickie Xenon SA, and we were very impressed and eager to show our customers these fantastic new chairs!
Available now at Better Mobility, the Quickie Helium Generation 2013 and New extreme lightweight Helium Pro.
HELIUM Generation 2013
Innovation... Evolved
The new Quickie Helium Generation innovates once again with new materials and technologies to achieve the ultimate performance in an extremely strong, rigid and even lighter chair.
HELIUM PRO
The Ultimate Helium
The new Quickie Helium Pro is the fully-welded frame version of the new Helium Generation 2013. The fixed welded backrest and axle provide the highest rigidity and most efficient driving performance yet. All of this starts from an impressive weight of just 6.0 kg. Clean lines, uncompromised rigidity and unparalleled performance means the Helium Pro can become a true extension of you.
Both fantastic new chairs offer:
A range of NEW frame colours bringing the standard colour options up to 32. If you want something truly personal, for an added cost you can choose any colour under the sun!
NEW Carbotecture® castor forks made from the latest technology materials as standard.
Optional choice of NEW one arm castor forks in silver, black or orange for a stylish statement.
Spinergy 12 spoke wheels are now available as an option on the Helium Generation.
NEW lifestyle options including frog legs suspension castors, handbike axle, and the sport anti-tip give you more choice than ever in making your Helium specific to you.
In addition to the existing wide castor position, you can now choose the NEW narrow castor position for better maneuverability and improved front transfer access.
NEW choice of frame length providing improved stability and rolling performance.
A choice of frame insets - 0cm, NEW 1cm, 3cm.
NEW active anti-tip, improved back upholstery, and even a "Snoll-on" attachment for extreme terrains make this the most customisable Helium yet!
---
Jay Zip
Children aren't adults, so why expect them to use a cushion made for adults?
Jay have released a new Jay back rest based on the design of the current Jay 3 back rest and a new cushion. Both specifically designed for children, we are very excited to bring these to the shop.
The latest technology in cushions - specifically designed with your child in mind! The new Jay Zip cushion comes in a large range of sizes, from 20x20 to 40x46, making it ideal for all size of children.
The light weight dual layered contoured foam base provides mild skin protection and mild positioning in a comfortable, effective and convenient cushion.
---
Have you bought an Action 3?
Invacare have brought out a revised manual, please click the download link and get yours now.
---
Round Betty Dino Wheels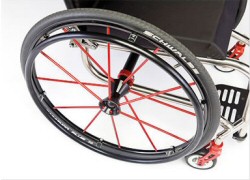 Announcing a NEW and very exciting addition to our online shop - Round Betty Dino Wheels
The Dino is designed for maximum performance.
Dinos are available with a range of coloured spokes, tyres and hubs, making them highly customisable and sought after. The low rolling resistance and high efficiency combined with this customisability and range of colours make these wheels the new 'must haves' for any wheel chair user.
We are very excited with our first delivery of Round Betty Dino's.
Follow us on twitter, @Bettermobility, to see them on some of our new demo stock
---
Sunrise Medical JIVE Powerchair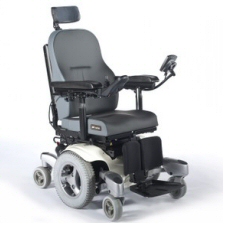 The Jive Mid Wheel version, with its SpiderTrac suspension, assures superb traction, excellent stability and minimal forward pitching (even when descending 10cm kerbs!).
See all the jive has to offer at http://www.quickiepower.com/jive/default.asp?locale=en_GB.
No matter which drive base you choose, mid, front or rear, you'll enjoy an incredibly responsive drive. With speeds of up to 13kph, powerful 60 or 70 Ah batteries and a range of up to 40 km, high performance power is always at your fingertips. Controlling that power are expandable control systems that are ready to interact with the world around you.
---
Sunrise Medical Quickie Youngster 3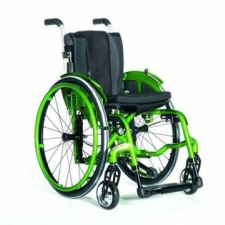 Introducing the new Youngster 3, from Zippie. Incredibly lightweight, from just 8.5kg (1.3 stone) and with a maximum user weight of 85kg (13.5 stone) the new Youngster 3 is set to become the latest must have paediatric chair.
The new Youngster 3 features a combination of Quickie Helium and Xenon technology. That, in combination with options from the Quickie Simba give both width and depth growth to accommodate change in the future - without purchasing new parts.
---
Wheelchair Add-On Kits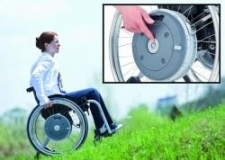 Are you looking to turn your existing manual wheelchair into a powered wheelchair? Do you want the manoeuvreability of a manual wheelchair, with the effortless drive of a powered wheelchair? Using your existing wheelchair you can achieve just that. Keep the narrow indoor wheelchair benefits while gaining that helping hand with powered wheel hubs, or the addition of powered motors without losing the size you need to fit your environment. Better Mobility has the answer with an Alber add on kit.
Ready for a new chair too? A Quickie Wheelchair or Kuschall Wheelchair from Better Mobility with Alber e-motion wheels - an amazingly light and powerful solution. In stock now, contact us to arrange a free demonstration today!
---
Attention OT's & PT's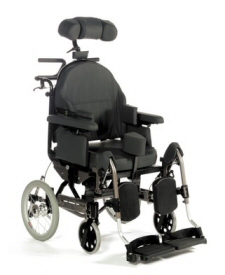 Now you can hire the equipment your patient needs, with the back-up and expertise of our seating & mobility specialists. Always hand delivered and set up by experts in their field, experience the difference working with Better Mobility can make to you.
As preferred suppliers to many hospitals and Clinics in the London area, we specialise in providing custom solutions for your hire needs. We can help you get the chair you need for your patient now. At Better Mobility we pride ourselves on our ability to deliver on an express basis to London and surrounding areas. We also hire equipment on a national basis, and are happy to discuss your requirements.
Our most popular hire chairs include the Rea Azalea, Breezy Relax and the Handicare Ibis. However, the list is growing, in addition to the hire of tilt-in-space and comfort wheelchairs, we hire a wide range of active wheelchairs, powered wheelchairs, and we have many other mobility aids available for rental.
Give us a ring on 01442 768797 and see how we can help you.
---
Recognised specialists of complete mobility and seating solutions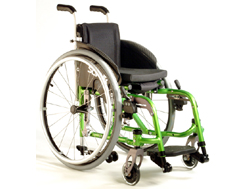 Suppliers of both sales and hire services to many private hospitals and clinics in the Greater London Area.
We provide assessments and quotations to embassies, insurance companies, charities, and private individuals on all manner of equipment.
Seating and positioning for optimum wellbeing and comfort is always our goal, and we work hand in hand with therapists to achieve the best customised solution for each individual.
---
About Better Mobility
We provide assessments and quotations to embassies, insurance companies, charities, and private individuals on all manner of equipment. Seating and positioning for optimum wellbeing and comfort is always our goal, and we work hand in hand with therapists to achieve the best customised solution for each individual.
We properly assess for, and can provide a full range of prescriptive and specialty chairs. Just some of the chairs we provide include Kuschall and Quickie chairs for active users, Rea Azalea Assist, Breezy Relax, Quickie Iris, and Handicare Ibis for the more passive user, and those requiring more specialized seating. We also carry an extensive range of powerchairs including Invacare's Topan, TDX, Spectra Plus, Mirage, new Typhoon II, and Sunrise Medical's Groove, Groove MWD, Salsa, Samba, Rumba, and the recently re-launched F40.
In addition to our specialty range, we stock a fantastic selection of Mobility Scooters, such as Pride scooters, Sunrise Sterling Scooters, Days Healthcare Scooters, Shoprider Scooters, Invacare Scooters, TGA Scooters, and RMA Scooters. Our staff are happy to advise you on transit and self propelled wheelchairs. We supply straight Brooks stair lifts, and Acorn curved stair lifts, as well as other makes of stair lift. Both showrooms have a wide range of top quality rise and recline chairs, such as Sherborne Furniture Riser Recliners, Pride Riser chairs, the Restwell range of rise recline chairs, and NHC Mobility Riser recliner armchairs, all available in a range of fabrics, leather, and PVC or vinyl.
---
Follow
Our customers say...
"Better Mobility not only supply a wide range of useful, imaginative and diverse product they also deliver a first class level of customer care. They take the time to discover the customers needs and match this with the relevant product. This is done with the utmost care making sure that it is the customer who comes first. I personally cannot recommend their products or first class customer service highly enough."


Heidi B

"My department has been provided with an exemplary service from Better Mobility for over three years. Their expertise, professionalism and experience is second to none and they willingly go 'that extra mile'."


R.C. BSC (Hons), MSc, PGCE.

"So pleased that I chose Better Mobility to help me select my first wheelchair. Their friendly and knowledgeable staff advised me on which wheelchair was best for my needs, set it up to suit me and even, after a few days of my using it, finally adjusted it to perfection. Itís daunting choosing a wheelchair but Better Mobility staff took the time to make sure that I got the right one for me."


Ian S.

"Better Mobility totally lives up to their name by not only providing you with the knowledge and equipment to move forward with life but also the confidence in knowing that they're only a phone call away if you need anything else."


Nick G.
"I just wanted to give some feedback about our experience so far with your company.

As you gathered this matter was one of some urgency, and we were so very grateful that you pulled out all the stops, and put a lot of effort into getting our patient his tilt in space wheelchair so promptly, boosting his chances of being accepted for rehab (the assesments today).

Tom was exceptionally helpful and professional - making sure that everything that needed to be done was achieved quickly and efficiently. I've been in the NHS for a few decades now and I really value people who get things done , and who can be friendly and flexible at the same time.

And then the delivery and professional assessment/adjustment: Annette (I hope that's right) was also very friendly and professional, a great communicator and importantly had a great deal of knowledge and expertise. The patient was understandably anxious -and she was able to put him at his ease, and confidently and competently get him in a very good position. His smile said it all. She was very informative, friendly and reassuring to the patient's family, (and not in the least bit fazed by being shut in the tiny bathroom with them while we hoisted him).The young man with her was also very helpful.

I just wanted to say thank you,

Best regards,"
A.V. (OT)
Links
Featured Advice
Website of the Month
We Accept