Handicare Ibis XC
Description
The Handicare Ibis XC is a tilt and recline chair. Offering 30 degrees worth of tilt, this chair is ideal for those where comfort and seating posture is the primary goal. With built in adjustments this chair is ideal for multi use area's, such as nursing homes. That said this chair is perfect for a single user with comfort and posture management in mind.










Coming with
Height adjustable arms and push handles
a wooden seat board
Velour Contoured Backrest
Seat height and width adjustment
One Piece elevating footboard
headrest and lateral supports available.
Please note, this is an ex-demo chair, is therefore a one off, and in a slightly used condition.
Brand: Handicare
Product Code: IbisDemo
Click any picture for a larger view.
Picture Gallery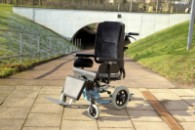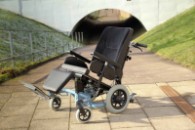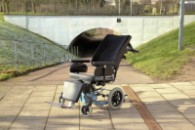 Can't find what you want? Please contact us.