'Discover the Possibilities' With Wheelchair Skills Training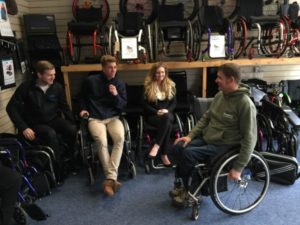 We were really excited to have Stuart from Freedom Wheelchair Skills come in and talk to us about the training his company offers. Stuart's company teaches wheelchair users how to get the best out of their chair in a safe and effective way.
New and seasoned users can benefit from the course and 'discover the possibilities'. The aim of the training is to allow people to become more confident, become less dependent on others and overcome environmental challenges.
The training can be provided 1 to 1, in group sessions and bespoke training packages to meet individuals needs. Find out more about at www.freedomwheelchairskills.co.uk.
Freedom Wheelchair Skills