There are an increasing number of apps being developed specifically to assist those with a disability.
The best five mobile accessibility apps available at the present time are:
Big Keys – Customise your virtual keyboard.
Swift Key Symbols – Prediction technology to assist in communication.
AccessNow – a constantly updating database of buildings and establishments around the world as to how accessible they are.
Be my eyes – Pairing a person with a visual disability with a non-visually impaired member of the apps community.
RogerVoice – Designed for the deaf, this app changes the voice using voice recognition technology. This provides a real-time transcript of what the other individual is saying.
Read the full article here.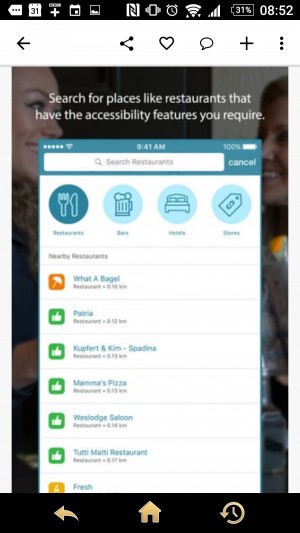 Do you know of any more mobile apps that others with a disability could benefit from? Let us know at: mail@bettermobility.co.uk.
The Top 5 Accessibility Apps for those with disabilities