Special Seating Solutions from Ottobock
Product code: SSS
Delivery time: 3-4 weeks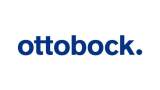 Tel: 0808 2959 909
Email: sales@bettermobility.co.uk
Optimal Fitting and Personal Care
Description
Ottobock specialist seating is a custom seat creation service, ideal for everyday use and with a focus on giving you independence, comfort, support and safety in everyday situations. Each seat is custom moulded to the individual's needs and precise requirements. The user is thoroughly assessed and supported by an Ottobock seating specialist from the initial consultation right through to your after care regime.
Taking a precise mould: Your seat mould would be created by the Ottobock specialist to tailor the best seating position for you. The moulding bags are shaped to provide the best pressure relief, support and comfort wherever you need it.
There are three types of seating available:
Foam Carved Seat - Manufactured from the highest quality pressure relieving foam with a supreme surface finish. Reinforcement can be built into the seating offering additional support. This seat can be made by using firmer material, neopolon, if a light, minimal seat is required.
Moduled Seat Insert (MSI) - A vacuum formed plastic impression of your seat shape. It comprises of two liners inside a firmer plastic shell and accommodates for growth by removal of liner layers. The seat can incorporate various reinforcing which offers increased strength. Pressure recesses can also be employed in areas where additional cushioning is required.
Matrix Seat - Contoured with first class ventilation properties, allowing airflow through and around it, but still offering full surface contact. It is also versatile enough to adjust with you, ensuring this seat's longevity.
Ottobock is happy to offer a hybrid seat that can combine aspects and materials from all three types. Therefore your final seat is completely unique to your needs.
Interested to learn more? Our Better Mobility Seating Specialist will be able to assist you, so please
contact us
.
Documentation
---