Sunrise Medical Quickie Nitrum
Prices from:
£2,563.00 exVAT
£3,075.60 incVAT
Product code: sunmednitrum
Get it by 26th Jun
(Estimated)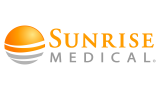 Tel: 0808 2959 909
Email: sales@bettermobility.co.uk
Cutting Edge, Super Lightweight
Description
Constructed from aerospace-grade aluminium, the Sunrise Nitrum is a super lightweight and highly adjustable rigid-frame chair that brings some advanced technical innovations to a new price point. High-spec oval frame tubes mean a lighter and stronger frame, as well as more efficient propelling - ideal for use all day long.
The Nitrum Pro features a lightweight, minimal fixed-angle welded backrest, whereas the standard Nitrum features an adjustable backrest angle.
A clever 'twist-to-lock' backrest handle makes transfers much easier, as the backrest can be folded down in one motion - no more difficult to reach levers! The Nitrum's open-frame design means that once the quick-release rear wheels are removed the frame can be easily lifted for storage or transport.
The Nitrum features a particularly high level of adjustability with a wide range of possible angle and length settings. In addition, there are a selection of weight-saving optional extras to make the Nitrum even easier to propel and lift.
Available in 30 colours, with Handrim and Wheel, Upholstery Trim, Castor Fork and frame decal colour combinations.
Specification
* All size measurements in centimetres (cm)
Seat Width: 32 / 34 / 36 / 38 / 40 / 42 / 44 / 46 / 48 / 50
Seat Depth: 34 / 36 / 38 / 40 / 42 / 44 / 46 / 48 / 50
Seat Height:
43 to 57 (Front)
37 to 50 (Rear)
Backrest Height: 25 to 45
Backrest Angle: -17.5° to 10°
Front Frame Angle: 88° to 100°
Footplate Distance: 22 to 52
Camber: 0° / 3° / 6° / 9°
Maximum User Weight: 125 kg
Total Length: 93
Total Width: 86
Total Weight: 7.5 kg
Weight without Rear Wheels: 4.9 kg
Warranty: 5 years frame and cross-braces, 2 years parts
Documentation
Video
---
You may not have to pay VAT on this item (*Subject to status)
Simply add the product to your shopping basket and fill out the zero-rated VAT form when you checkout. If you require any assistance please give us a call on 0808 2959 909.
The crash test symbol indicates that this chair has been tested for use in a vehicle to ISO7176-19 accreditation or similar.